School Uniforms for Orphans
0%100%
---
Although primary education is free in Kenya, students are required to own and wear a school uniform. Each school is recognised by its own special colours and style of uniform. These uniforms can be too expensive for families that are already having a hard time just to buy food and medicine for their children. This can prevent the child from ever going to school. For a small fee you can help overcome this barrier and send an child to school with the needed clothes.
Full Project Summary

It is sometimes common in Africa for children to go without clothing when they are at home. Both poverty and tradition allow for this. In Kenya, which was originally colonised and controlled by western nations, they adopted an education system very similar to the one in England. This system requires that all children who attend school wear common uniforms.

But many orphans live in poverty and are unable to afford the cost of a uniform. This is where One Child's Village plays an important role. An average uniform can cost from $35 to $50 Canadian dollars. However, we purchase large rolls of material and then hire a local seamstress to sew our uniforms for the children.

For only $100, we can purchase the needed material and cover labour costs to create between 10-15 uniforms (depending upon the size of the children). This savings often allows us to purchase an additional uniform for the children in order for them to always keep one washed and clean.

This fundraising project can be fulfilled in lots of $100 to allow us to purchase batches of uniforms for the children. As children grow at such a tremendous rate, the need for new uniforms is enormous.

Information for Educators

This is an easy project to fulfill and we have a high demand for ongoing fulfillment in this area. Westerners are often puzzled by the need for uniforms, as it is not a common feature of our North American schools. However, there are many critical reasons why these children need uniforms, many of them for very practical and safety-oriented issues.

Firstly, a uniform provides a sense of belonging to the children, as if they were one family. This is especially important for orphaned children. Secondly, it gives the children a sense of pride as the uniforms show that they have overcome poverty and can now attend school. Thirdly, it provides a practical purpose. Many families live in areas where no roads or street addresses exist, and often only the school teachers themselves know where the students live. If a child were to become injured or lost, the police or rescuers could identify that the child belongs to a particular school and from there they could track down the family through the teachers. Finally, uniforms are often the only real clothing that many orphans will own. Therefore, the uniform plays an important role in helping them keep clean and protected from weather, disease and injury.

One further point to make is that we will often try to hire a seamstress from the pool of widows or grandmothers who care for the orphan children but have little opportunity to earn income to support them. In this way we make the funds bring double or triple benefit to the community.

So uniforms play a very important role for the safety and esteem of the children, as well as a critical role for the community.

Project Outcome

Without providing each student with a proper uniform they will not only be able to attend classes. This adds further insult to those children in poverty who exist within a system that provides free education yet continues to exclude them for want of a basic uniform. A simple uniform, purchased through a high value-added procedure, brings multiple benefits to the child and his or her community.

This Project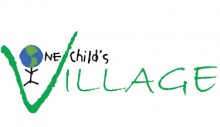 Project Facts

Lives Affected200
Total Cost$ 100
Amount Raised To Date$ 0
Percent Complete0 %
CountryKenya

1

Map and Location

Contact Info

co-managing director

co-managing director