Text Books for Orphans
0%100%
---
In poorer countries, textbooks are harder to get due to cost and lack of availability. So, for most poor children, textbooks are usually shared or even missing from classrooms. This lowers the quality of their education. Most children do not have the possibility of taking textbooks or story books home to study. In some cases, classrooms may have only one textbook for the teacher and the students to share. This project seeks to bring one textbook for every child, in every subject, for a school of 200 orphaned children.
Full Project Summary

Classrooms in the slums have very little resources. Classes are usually taught by copying information from the blackboard or sharing a single text amongst all the students in the classroom. Lessons suffer greatly and children have no texts or story books to take home to study.

As a result, close to 50% of students in Kenya fail the national exams at the end of Grade 8. If each student could be given their own textbook then education would improve greatly. They would also have a better opportunity to study outside of school and improve their reading skills as well as quality of the information they are learning.

This project seeks to purchase a quantity of books for any one classroom of about 20 students (there are presently 10 classrooms). An amount of $150 can purchase needed textbooks, from the official Kenya curriculum, for one subject in a classroom of about 20 students.

Information for Educators

Educators understand the value of textbooks for their students. Our aim is to purchase blocks of textbooks to fulfill the needs of each subject in our school of 200 orphaned children. Therefore, you may wish to choose to fulfill several blocks of textbook packages.

Kenya, like Canada, is a bilingual country. The two main languages are Swahili and English. Students often study English on Monday, Tuesday, Wednesday and Thursday, and then study Swahili on Fridays (because Swahili is prevalent at home and in the community, more emphasis in the school setting is on English).

Because it is mandatory to study both languages, the burden for textbooks and readers is two-fold. Most subjects, such as math, science, biology and social studies is taught in English. But readers and story books need to be in both English and Swahili, thus creating a double need for story books and readers.

Some individuals try to collect books for free from Canada and then seek ways to ship those books to Kenya. However, even if acquired for free, the cost of shipping them to Kenya is prohibitive (this also applies to any item such as clothes, school supplies, etc). Furthermore, corruption in the Kenyan culture can also intercept the shipment making the entire attempt risky.

Therefore, the safest way of ensuring the acquisition of books is to purchase them directly in Kenya. This has many benefits. First, there is the obvious fact that we can ensure the books arrive at the school and are used for their intended purpose. Secondly, we can often purchase items such as storybooks and readers locally for a greatly reduced price. Finally, we try to purchase at least some of our materials from local vendors, some of whom are the widows or grandmothers/guardians of our orphaned children. In this way our funds produce double and triple benefits in the community.

Project Outcome

Once there are enough textbooks available for all of our students, the teachers will have more opportunities to create enjoyable and engaging lessons. It will also be easier for the students to learn as they will have more access to information and can work individually on projects. Storybooks and readers, especially, will improve reading skills and comprehension.

This Project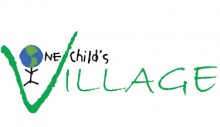 Project Facts

Lives Affected20
Total Cost$ 150
Amount Raised To Date$ 0
Percent Complete0 %
CountryKenya

1

Map and Location

Contact Info

co-managing director

co-managing director