Support the Elders Craft Project
0%100%
---
Full Project Summary

This project covers several districts in Uganda. The craft materials are to be provided to the 40 members of the Aged Groups of Guardians as an empowerment during their income generating activities.

Check out the crafts on our Facebook page and see how to donate.
This Project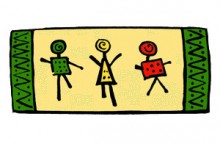 Project Facts

Lives Affected
CountryUganda

Map and Location

Contact Info

President

Renee is the founding president of Ainembabazi Children's Project. Having worked in development since 1998, Renee has learned a lot from the people in Uganda on how development is about friendship and respect.

Vice President

Shannon first visited Uganda following her first University degree and launched off the organization's micro-lending program. Her strong business sense has brought a great deal to the organization and has resulted in many women starting up businesses that have improved the lives of their families in Uganda.