Stay in School Sponsorship Project
0%100%
---
This project assists children living with a caregiver who is willing and able to provide for their daily needs but who cannot provide for their schooling. In Kenya, there are several good programs sponsoring children who achieve very high marks (80% and above). But many worthy kids fall through the cracks because for various reasons they don't perform at that level. These sponsorships will go to average students who show a sincere commitment to their schooling and also have the potential to succeed.
Full Project Summary

Sponsorship may be long or short-term as needed. Valid reasons for assistance include illness or loss of a job of the parent or guardian. The children continue to live with their caregiver throughout. Public primary day schools have no tuition fees but there are admission fees, exam fees and various expenses can arise (for example parents often share in the cost of repairs or new developments at school).

The goal of Elimu is to fill the gaps and support families and students, as they need the help and only in the ways that they need it, and to keep families actively involved in finding resources to support the children in completing their education.

Information for Educators

With our Stay in School project, each individual situation is unique. School fees and other expenses vary depending on the type of school.
Our goal is to raise enough funds for two students to go through one year of boarding school OR one student to go through two years of boarding school ($900 x 2 = 1800)
Nursery school fees can be as little as $45 per year, that's $15 per term.
Primary school with boarding costs from $300 - $500 per year; or $100 - $170 per term.
High school with boarding costs from $500 -$900 per year; or $130 - $300 per term.
Two full sets of high school uniforms cost around $125.
Boarding supplies and books for one student cost around $200 per year.
$25 buys one pair of school shoes.
A new math set for one child is less than $2.

This Project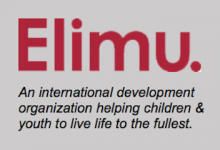 Project Facts

Lives Affected18
Total Cost$ 1,800
Amount Raised To Date$ 0
Percent Complete0 %
CountryKenya

1

Map and Location

Contact Info

Chairperson

George Brown

Secretary

Treasurer

Maureen Monaghan

Founder and President

Strategic Communications Advisor

Suzanne Stoltz

Education Advisor

Tom Craven

Special Advisor

Jane Bennett