Save a Child's Life
0%100%
---
It costs $10,000 to save the life of a critically ill child under the SACH banner.
Full Project Summary

The money you raise will go towards covering the cost of a child's treatment (open heart surgery or catheterization), transportation, or stay at the Children's Home.

Information for Educators

In Canada, we work extensively with young leaders and are actively involved in the community. If you're interested in connecting with SACH, please be in touch with us! We welcome the opportunity to brainstorm ideas with you about ways to link SACH to your school. We will happily assist along the way and provide you with SACH materials (such as brochures, pens and bracelets). We look forward to hearing from you!

Project Outcome

To date, Save a Child's Heart has saved the lives of over 3,600 children from 50 different countries around the world.

This Project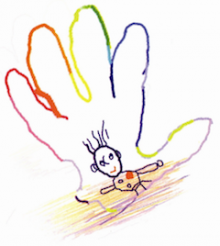 Project Facts

Lives Affected3,600
Total Cost$ 10,000
Amount Raised To Date$ 0
Percent Complete0 %
CountryCanada

50

Map and Location

Contact Info

Young Leadership Coordinator