Kids Go Global
>
Give 6 injured/orphaned animals a home for the winter
Give 6 injured/orphaned animals a home for the winter
0%100%
---
The Calgary Wildlife Rehabilitation Society has 6 mammal patients (3 porcupines & 3 ground hogs) that will be overwintering with us until spring when they can be released back into the wild. We need funding to help feed, house and provide medical treatment for them.
Full Project Summary

History: The Calgary Wildlife Rehabilitation Society (CWRS) is a registered non-profit charitable organization that, for the last 20 years, has been rescuing and rehabilitating injured and orphaned wildlife in Calgary and its surrounding area. CWRS receives no direct government funding and relies on donations and grants to take care of the over 2000 animal patients it receives every single year. We also provide valuable education and community programs that have inspired over 50 000 young and young at heart minds since our inception. The need for wildlife rehabilitation is steadily increasing as humans encroach upon native animal habitats.

Problem: CWRS currently has 3 porcupines and 3 ground hogs that came to us as orphaned babies in the summer of 2014. Though these orphans have grown significantly, they have not reached the minimum weight requirements that we have for them to be released back into the wild. They will need to overwinter at CWRS, gaining weight & skills until they can be released back into the wild in the spring of 2015. These animals eat $100 worth of fresh produce (greens & root vegetables) every week!

Project: We asking for help to feed our overwintering porcupines & groundhogs. These growing mammals require large quantities of vegetables & fresh greens to meet their dietary requirements. All money raised will go towards the care of these 6 overwintering patients!

Why it is important: CWRS is an accredited veterinary clinic capable of providing appropriate housing for orphaned wildlife as well as medical treatment and surgical options for injured patients. During a patients' stay we must provide appropriate food, supplements and medical necessities to ensure the best possible recovery outcomes. Many granting agencies do not provide funds for basic operational costs, including food and medical costs for wildlife patients. Help us give our native wildlife the best possible chance for survival

Information for Educators

Porcupines are rodents that have a coat of sharp quills that they use to protect themselves from predators. Contrary to popular belief, porcupines cannot shoot their quills and contact must be made with them in order for them to be released. Porcupines are gentle herbivores that can often be found in trees stripping bark from branches and foraging for other greenery.

Groundhogs are rodents that belong to the marmot family. Ground hogs live mostly underground in burrows that they dig. Though they forage above ground for vegetation (they LOVE dandelions), they retreat to their underground tunnels when threatened and use their burrows for hibernation. Groundhogs are one of few species that truly hibernate. They need to consume large quantities of food prior to hibernation in order to survive the long winter.

Project Outcome

We expect to release 6 healthy patients in spring of 2015.

This Project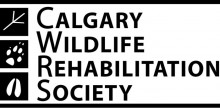 Project Facts

Lives Affected6
Total Cost$ 2,000
Amount Raised To Date$ 0
Percent Complete0 %
CountryCanada

Map and Location

Contact Info