The LifeStraws Program
0%100%
---
Water is one of the most basic and important elements for life. The LifeStraw® Program is an amazing way to turn any available dirty local water into clean drinkable water. You can literally drink water out of a mud puddle using this fantastic filter system! This project allows us to purchase single straws for one person, or larger filtering systems that can provide families with clean water for up to a year.
Full Project Summary

Lack of access to safe drinking water is the cause of millions of deaths every year in Africa. Water often contains germs and diseases that can cause diarrhea, which can eventually lead to death. This problem particularly affects young children, the elderly and others who already suffer from diseases such as HIV/AIDS, pneumonia, tuberculosis, and more. Nearly one in five child deaths – about 1.5 million each year – are due to diarrhea. Diarrhea kills more young children than AIDS, malaria and measles combined. Drinking contaminated or dirty water also lowers the ability for healthy adults to work, causing lost production and more poverty.

LifeStraw® is a simple portable water filter that effectively removes all bacteria, germs and parasites responsible for causing common diarrhea diseases. LifeStraw® requires no electrical power or spare parts and can be carried around for easy access to safe and clean water.

LifeStraw® effectively removes 99.99999% of the germs and bacteria in dirty water, and removes about 99.9% of parasites (worm-like creatures that can live in the digestive system and cause illness in humans).

LifeStraw® (individual one-person filter straws) and LifeStraw® Family (a larger family-sized filter) are complementary water filters that can be easily transported to any location or carried along with the person, which can allow people to create safe drinking water both at home and outside. The individual LifeStraw® is a portable plastic tube, about 31 centimeters long and 30 millimeters in diameter, that hangs around the neck and is similar to using a conventional drinking straw. It can be used for up to 12 months by one person and can filter up to 1000 liters of water. Ideally, each child should have their own personal LifeStraw which should not be shared between one another in order to prevent the spread of germs.

The larger family-sized LifeStraw® Family is an instant water purifier that can remove even the smallest germs and microbes, and can produce at least 18,000 litres of clean and safe drinking water. It can provide enough clean water to supply five children for about three years! This is a huge investment.

Twenty LifeStraw® Family units for $1200 can provide clean water to 300 children, for one year.

Information for Educators

We have identified a project cost for this program of $1200 for the purchase of 20 family-sized LifeStraw filters that will filter water for 300 children for one year. However, this program is quite flexible and we can adjust the project easily to meet the outcomes of your fundraising efforts. You can use the following formulas to adjust your project fundraising accordingly:

1 single (individual) LifeStraw® = $7 each (must be ordered in cartons of 100 = $700)
- lasts one year for one individual
- filters up to 1000 liters of water

1 LifeStraw® Family = $60 (must be ordered in cartons of 20 = $1200)
- lasts one year for 15-20 people
- filters up to 18,000 liters of water

—————————————————-
Background information:

DRINKING WATER CRISIS:
- 884 million people deprived of improved sources of drinking water (World Health Organisation and UNICEF. 2008. Joint Monitoring Programme for Water Supply and Sanitation)
- 4 billion annual cases of diarrhea illness (World Health Organisation. 2007. Combating waterborne disease at the household level)
- 1.8 million lives lost each year due to diarrhea disease (World Health Organisation. 2007. Combating waterborne disease at the household level)
- 443 million school days lost each year from water-related illness (Human Development Report. 2006)
- 117 million disability adjusted life years (DALYs) lost annually due to diarrhea and intestinal worm infections (Brocklehurst, C. 2004. Water and Sanitation Program: The Case for Water and Sanitation)
——————————————————————-
The Millennium Development Goals (MDGs) call for a reduction of the proportion of people without sustainable access to safe drinking water by half between 1990 and 2015. Yet, an estimated 884 million people in the world, 37% of whom live in Sub-Saharan Africa, still use unimproved sources of drinking water. Lack of access to safe drinking water contributes to the staggering burden of diarrheal diseases worldwide, particularly affecting the young, the immuno-compromised and the poor. Nearly one in five child deaths – about 1.5 million each year – is due to diarrhea. Diarrhea kills more young children than AIDS, malaria and measles combined. Drinking contaminated water also leads to reduced personal productive time, with widespread economic effects.

Approximately 43% of the global population, especially the lower-income populace in the remote and rural parts of the developing world, are deprived of household safe piped water. Thus, there is a pressing need for effective and affordable options for obtaining safe drinking water at home. Point-of-use (POU) treatment is an alternative approach, which can accelerate the health gains associated with the provision of safe drinking water to the at-risk populations. It empowers people to control the quality of their drinking water. Treating water at the household level, or other point of use, also reduces the risk of waterborne disease arising from re-contamination during collection, transport, and use in the home, a well-known cause of water-quality degradation. In many rural and urban areas of the
developing world, household water-quality interventions can reduce diarrhea morbidity by more than 40% . Treating water in the home offers the opportunity for significant health gains at potentially dramatic cost savings over conventional improvements in water supplies, such as piped water connections to households.

Water filters have been shown to be the most effective interventions amongst all point-of-use water treatment methods for reducing diarrheal diseases. The Cochrane review demonstrates that it is not enough to treat water at the point-of-source; it must also be made safe at the point-of-consumption.

LifeStraw® and LifeStraw® Family are both point-of-use water interventions - truly unique offerings from Vestergaard Frandsen that address the concern for affordability of obtaining safe drinking water at home and outside. These complementary safe water tools have the potential to accelerate progress towards the MDG target of providing access to safe drinking water, which would yield health and economic benefits; thus contributing to the achievement of other MDGs like poverty reduction, childhood survival, school attendance, gender equality and environment sustainability.
———————————————————————-
The Link between LifeStraw® Water Filters and Millennium Development Goals:

Goal 1: Eradicate Extreme Poverty and Hunger
LifeStraw® safe water interventions minimise the risk of waterborne disease, promoting economic gain by reducing healthcare expenses and increased productivity.

Goal 2: Achieve Universal Primary Education
The consumption of safe drinking water through LifeStraw® water filters prevent children from acquiring diarrhea and other waterborne diseases, helping ensure that children wake up healthy each morning to continue their education.

Goal 3: Promote Gender Equality and Empower Women
LifeStraw® water filters empower women and girls by facilitating access to safe drinking water. LifeStraw® Family works on highly turbid water, which allows women to convert 'dirty' water collected from any nearby source into safe drinking water. Saved time, particularly for women and young girls, is a major benefit. Beneficiaries of water and sanitation projects in India reported benefits like less tension/conflict in homes and communities; community unity, self-esteem, women's empowerment (less harassment) and improved school attendance (WaterAid 2001).

Goal 4: Reduce Child Mortality
The consumption of contaminated water exposes children to waterborne diseases like hepatitis A and B, cholera, typhoid, poliomyelitis and other diseases that cause diarrhea. By affecting normal consumption of food and reducing the adsorption of nutrients, diarrhea is also an important cause of malnutrition which can lead to impaired cognitive development and physical growth, reduced resistance to infection, and potentially, long term gastrointestinal disorders. The use of LifeStraw® point-of-use water filters prevent morbidity and mortality resulting from diarrhea among infants and children under five.

Goal 5: Improve Maternal Health
Diarrhea is among the indirect medical causes that weaken pregnant women's immune systems. Provision of clean drinking water through LifeStraw® has a positive impact on maternal health.

Goal 6: Combat HIV/AIDS, Malaria and Other Diseases
Globally, there are about four billion cases of diarrhea each year. It is a leading cause of child mortality, morbidity and malnutrition. Diarrhea is also a very common symptom of HIV/AIDS and a cause of significant morbidity and mortality amongst the HIV-infected. Safe drinking water through LifeStraw® filters ensures healthier lives for the immuno-compromised, including children under five, pregnant women, the elderly and those living with HIV/AIDS.

Project Outcome

The program is currently in progress and is affecting many lives in a positive way.

This Project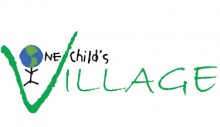 Project Facts

Lives Affected300
Total Cost$ 1,200
Amount Raised To Date$ 0
Percent Complete0 %
CountryKenya

1

Map and Location

Contact Info

co-managing director

co-managing director