Kids Go Global
>
Improving Health through Nutrition and Sanitation Training in Uganda
Improving Health through Nutrition and Sanitation Training in Uganda
0%100%
---
Within the districts of Mbarara and Bushenyi in Uganda, food is extremely insecure, particularly in the wake of the recession. The level of malnutrition is high among children as well calling for a need to work with caregivers and guardians of households to learn about food security, nutritional practices and habits, intensive farming, market access and the impact of HIV and AIDS on agricultural output and food security.
Households with orphans and vulnerable children are also in dire need of supplies like water and sanitation. Often water and latrines are not present and there is limited knowledge on proper disposal of waste which leads to ill health.
OBJECTIVES
This project aims to pass on skills and knowledge related to strengthening nutrition and health related to food security issues as well as skills on sanitation and hygiene in the home to 130 orphans and vulnerable children and their caregivers throughout five rural remote communities.
Full Project Summary

ACTIVITIES
Introductory meetings will be held in each of 5 communities to prepare them for training
Committees in each of the five communities will be trained
Orphans and Vulnerable Children and their caregivers will be trained in improving nutritional and agricultural practices
Orphans and Vulnerable Children and their caregivers will be trained in sanitation, care and support
MONITORING/EVALUATION
A monitoring and evaluation officer will assist the staff in Uganda and visit the project once a month to reflect and share findings.
SUSTAINABILITY
The project will be able to sustain itself in the future through a focus on training workers and community volunteers to be trainers and sustain the practices.
BUDGET
The total project budget is 5,820,000 Ugandan Shillings (the equivalent of $2,645 Canadian).
One community = $529

Information for Educators

This project focuses on creating a strengthened awareness of nutrition but also to develop a strong contingent of individuals in the community that can pass on their new knowledge to others. it is based on a sustainable model of peer education.

This project was developed by the communities and a proposal was received from Ainembabazi Children's Project Canada. Community members have shown their commitment to the project and this is part of ongoing nutrition training that the organization has been fostering for two years. The knowledge is transferring now from the originally trained core group to the broader community through these sessions.

Project Outcome

The community members will have a strengthened understanding of food sources that will ensure a balanced diet and improved well-being. This will foster new crops being grown by families of native plants and species but also will ensure that children receive the good energy they need from food to do well in school.

This Project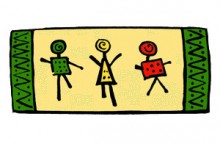 Project Facts

Lives Affected130
Total Cost$ 2,645
Amount Raised To Date$ 0
Percent Complete0 %
CountryUganda

1

Map and Location

Contact Info

President

Renee is the founding president of Ainembabazi Children's Project. Having worked in development since 1998, Renee has learned a lot from the people in Uganda on how development is about friendship and respect.

Vice President

Shannon first visited Uganda following her first University degree and launched off the organization's micro-lending program. Her strong business sense has brought a great deal to the organization and has resulted in many women starting up businesses that have improved the lives of their families in Uganda.