Heri Ministries Sewing Project
0%100%
---
Heri Ministries Sewing Project Offers an Alternative
Heri Ministries takes teenage girls from difficult backgrounds and equips them with sewing skills in order to guide them towards becoming independent members of their communities. Many graduates have been able to help provide for their families.
The sewing college trains students in dress-making and tailoring and prepares them for their national trade certificate exams. The sewing program normally takes 2 years and can be pursued full- or part-time. During the course students learn to handle customers, to cost out their work and to maintain a foot pedal operated sewing machine. Upon graduation, they are quickly able to start their own business and stand on their own feet.
Full Project Summary

The sewing college trains students in dress-making and tailoring and prepares them for their national trade certificate exams. The sewing program normally takes 2 years and can be pursued full- or part-time. During the course students learn to handle customers, to cost out their work and to maintain a foot pedal operated sewing machine. Upon graduation, they are quickly able to start their own business and stand on their own feet.

Information for Educators

You can help give a young woman a brighter future by sponsoring her to attend Heri Ministries Sewing College.
Our goal is to raise funds towards two years of education plus a sewing machine for two students ($1280 x 2 = $2560.)
*Two years school fees, plus a sewing machine - $1280.
*1st year school fees - $440
*2nd year school fees - $590
*Sewing machine - $250
*Exam kit for one student (scissors, needles, thread, bobbin) - $20
*Fabrics for two weeks of sewing projects for one student - $15

This Project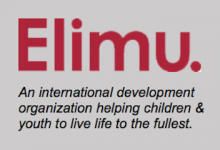 Project Facts

Lives Affected9
Total Cost$ 2,560
Amount Raised To Date$ 0
Percent Complete0 %
CountryKenya

1

Map and Location

Contact Info

Chairperson

George Brown

Secretary

Treasurer

Maureen Monaghan

Founder and President

Strategic Communications Advisor

Suzanne Stoltz

Education Advisor

Tom Craven

Special Advisor

Jane Bennett