Grizzly Bear Awareness Campaign
0%100%
---
Grizzly bears need large areas of wild habitat to live and be happy. In Alberta, we are losing our grizzly bears because people build roads, cut down trees, and drive vehicles through their homes in the foothills and mountains and they are running out of room to live. Please help us by raising money to place a big billboard sign on the side of the highway so everyone can see the message: save the grizzlies!
Full Project Summary

Alberta Wilderness Association works really hard to teach as many people as possible about grizzly bears and what they need to live in our beautiful province. We need lots of help though! We want to raise $400.00 so that we can pay for the Innisfail Chamber of Commerce's Electronic Billboard to display our grizzly bear sign for a month. The location of the billboard is on the west side of Highway 1 (Queensway Highway) just outside of Innisfail. Our hope is that the more people that know grizzly bears need our help, the more people will want to save them!

Information for Educators

Alberta Wilderness Association is a charitable environmental organization that strives to 'Defend Wild Alberta through Awareness and Action.' This is an awareness project to help people understand the human threats to grizzly bear populations and many other wildlife that live in the eastern slopes of the Rocky Mountains. The advertising cost to place our sign on a digital billboard near Innisfail is $400/month. 1.67 million vehicles pass the sign each month, so our hope is that people will see our sign and visit our website to donate and take action towards protecting grizzly bears in this province.

Project Outcome

To increase awareness of threats to grizzly bears and help keep our mountains, foothills and forests healthy and intact so that grizzly bears can live and thrive.

This Project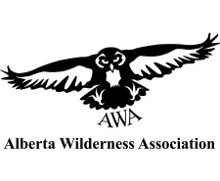 Project Facts

Lives Affected3,500,000
Total Cost$ 400
Amount Raised To Date$ 0
Percent Complete0 %
CountryCanada

1

Map and Location

Contact Info

Executive Director

Conservation Specialist

Conservation Specialist

Conservation Specialist