Food For Thought Program
0%100%
---
Food is fundamental to life. For many orphans in Kenya good nutritious meals are very rare. Poverty makes it difficult for families to feed their children more than 2 or 3 meals per week. A hungry child also has difficulty learning in class. You can create an enormous impact in the lives of these children by helping us provide a small breakfast and full lunch every day for hundreds of orphans, at a very small cost.
Full Project Summary

For the cost of an average monthly grocery bill for a middle-class family of five in Canada, you can feed an entire school of 200 orphaned children and their 10 teachers for one month. For only $700 (less $8 per MONTH, per PERSON) you can deliver a nutritious meal-and-a-half every day to every child and their teacher in the school. It has never been easier to make such an incredible difference in the lives of those in the world who cannot access even the most basic of human needs.

There are certain local foods which make up the ingredients of the meals provided to students.

Our daily menu consists of:
Breakfast - porridge and tea.
Lunch - Kenya beans (very large), sukuma wiki* (this is a local version of kale or greens), maize (ground corn flour or corn meal), and Kenyan rice. These are rotated on a daily basis and will produce a large boost of nutrition for the children.

All of the food is purchased from local farmers or markets as they can provide better prices for the large quantities that we require. It is beneficial to create these relationships in the communities and support the locals who are struggling to overcome poverty themselves.

* "Sukuma wiki" is a Swahili term given to these nutritious kale-like vegetables and translates as "to push the week". That is, Kenyans love to eat meat but often have access to it only once a week or less, so they use these greens to fill their plate daily in order to "push" them through to the end of the week when they might be able to get some meat.

Information for Educators

Hunger and starvation are the leading causes of death in the world today. Best estimates suggest that over 30,000 people die EVERY DAY in the world from hunger or hunger-related illness (malnutrition, compromised immunity, dehydration, etc). This is a criminal act that presently produces a 10% surplus per person of food in the world. Almost 2 billion people currently suffer from hunger and starvation. Close to 2.5 billion people suffer from malnutrition.

According to UNICEF:

"More than 30 per cent of children in developing countries – about 600 million – live on less than US $1 a day. About 3 billion people (*almost half of humanity*) live on less than $2.50 US per day.

Every 3.6 seconds one person dies of starvation. Usually it is a child under the age of 5.

Poverty hits children hardest. While a severe lack of goods and services hurts every human, it is most threatening to children's rights: survival, health and nutrition, education, participation, and protection from harm and exploitation. It creates an environment that is damaging to children's development in every way – mental, physical, emotional and spiritual.

More than 1 billion children are severely deprived of at least one of the essential goods and services they require to survive, grow and develop. Some regions of the world have more dire situations than others, but even within one country there can be broad disparities – between city and rural children, for example, or between boys and girls. An influx of tourism in one area may improve a country's poverty statistics overall, while the majority remains poor and disenfranchised.

Each deprivation heightens the effect of the others. So when two or more coincide, the effects on children can be catastrophic. For example, women who must walk long distances to fetch household water may not be able to fully attend to their children, which may affect their health and development. And children who themselves must walk long distances to fetch water have less time to attend school – a problem that particularly affects girls. Children who are not immunized or who are malnourished are much more susceptible to the diseases that are spread through poor sanitation. Poverty exacerbates the effects of HIV/AIDS and armed conflict. It entrenches social, economic and gender disparities and undermines protective family environments.

Poverty contributes to malnutrition, which in turn is a contributing factor in over half of the under-five deaths in developing countries. Some 300 million children go to bed hungry every day. Of these only eight per cent are victims of famine or other emergency situations. More than 90 per cent are suffering long-term malnourishment and micro-nutrient deficiency.

The best start in life is critical in a child's first few years, not only to survival but to her or his physical, intellectual and emotional development. So these deprivations greatly hamper children's ability to achieve their full potential, contributing to a society's cycle of endless poverty and hunger.

Fulfilling children's rights breaks that cycle. Providing them with basic education, health care, nutrition and protection produces results of many times greater magnitude than these cost-effective interventions. Their chances of survival and of a productive future are greatly increased."

Project Outcome

This is an ongoing project and we are always in need of new supporters for the food program. Any amounts raised over and above the required project targets go to adding more fruits and vegetables for the children, cooking utensils and supplies, cooking facilities, and it may even benefit some of the grandmothers of the orphaned children so that they can have better nutrition at home. Increased nutrition equals increased learning and behavioral skills. Therefore, this project works on multiple dimensions producing multiple benefits in the school and community.

This Project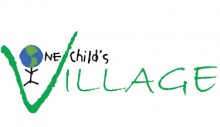 Project Facts

Lives Affected200
Total Cost$ 700
Amount Raised To Date$ 0
Percent Complete0 %
CountryKenya

1

Map and Location

Contact Info

co-managing director

co-managing director