Essential Services for Children in Malawi
0%100%
---
This project will include running a daily feeding point, giving children access to free education, and providing them with basic health care. The project will help the most vulnerable children in Malawi.
Full Project Summary

There are 1 million orphaned children in the country of Malawi and many of them have lost their parents to the disease HIV/AIDS. In a rural village called Mngwere live children who struggle every day to find food or receive medicine when they get sick. School is only a distant dream for them. With this project, we aim to give hope back to these children by providing them with a hot and healthy meal each day, medicine when they are sick and a free place in the local school. We hope that by doing this, these children will grow up to be healthy, happy people who will work hard to help other people around them. 25 Children will be benefited (as direct beneficiaries), but there is benefit to the wider community (family members, etc) - potentially 150 people. The donations needed of $6000 is based on $20 per child, per month over a 12 month period.

Information for Educators

Hands at Work in Africa has an International Office in Canada, based in Calgary. One of our Canadian volunteers will be able to walk with you as you and your class learn more about our work and the most vulnerable children in Africa.

Hands at Work in Africa is a Christian organisation. Our materials, links and videos will have religious content.

Project Outcome

1) Children's health will be improved because of the food they will receive each day 2) Children will build a friendship with the 'Care Workers' who will help them each day 3) Children will be treated when they get sick and will grow up as healthy adults 4) Children will receive education from the local school and will be more likely to get a job when they are adults and be able to support their own families

This Project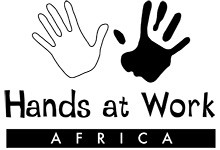 Project Facts

Lives Affected25
Total Cost$ 6,000
Amount Raised To Date$ 0
Percent Complete0 %
CountryMalawi

1

Map and Location

Contact Info

Communications

Ashley is a Canadian volunteer in the Hands at Work office in South Africa. Feel free to contact her for more information.