Kids Go Global
>
Ancient Pathways ~ New Directions Summer Rediscovery Youth Camps
Ancient Pathways ~ New Directions Summer Rediscovery Youth Camps
0%100%
---
Ghost River Rediscovery's summer camps, set in the beautiful Devil's Gap area, have been providing powerful, uplifting experiences for youth and adults for the past 20 years. Our wilderness camps are guided by highly skilled staff, and are blessed with the presence of Native Elders who share their life's wisdom and pass on cultural teachings to the participants.
When you sign your children up for one of our summer camps, your children will receive:
High quality outdoor education
AMAZING Staff-to-participant ratios, making sure your child gets all of the support that they deserve
Heightened knowledge and sense of place
Travel expenses to and from camp, meals, and camping accommodations are covered
Cultural wisdom, passed down directly from Native Elders
Stories that they can tell for the rest of their lives!
Full Project Summary

Jumping Mouse - Mon June 30 – Fri July 4 ($395)
Jumping Mouse is a wonderful opportunity for the young ones to experience the outdoors in a cultural and safe environment. Days are filled with exciting and engaging games, ecological learning, and friendship, all with an Aboriginal-based cultural setting. Surrounded by vast mountains, open skies and colourful plants participants will develop new bonds between themselves, others and Mother Nature as they are embraced within the circle of Rediscovery. The perfect experience for those just learning about the great outdoors!

Buffalo - Mon July 14 – Fri July 18 ($395)
The Buffalo was, and is, an extremely important animal to the Aboriginal people of this land. Buffalo provided food, shelter, and clothing. In this camp, we will focus on traditional games, crafts, stories, survival arts, and songs; learning the lessons of the ancestors and how they walked the earth. Buffalo, living in herds, also teaches us the strength of community, and together we will learn to lean on one another and use each other's strengths as individuals to support the group as a whole.

Turtle - Mon Aug 18 – Fri 22 ($395)
Turtle teaches us the value of slowing down, looking closely, and being close to Mother Earth. In this 5 day camp, designed to introduce its young participants to the wonders of the natural world, we will focus on the art and science of nature awareness and observation. Together, we will build a deep level of connection and appreciation for Mother Earth and that she provides.

Black Bear - Mon Aug 25th – Fri Aug 29th ($395)
The Black Bear is a master of survival and adaptability and teaches us strength, practicality and the value of solitude. During this camp, we will focus on games and activities that teach us the lessons of the Black Bear: how to find food, natural shelter, and exploring the natural world through our senses. Participants who attend this camp can expect to build a greater knowledge of survival skills, and a greater sense of the bounty that is provided by nature.

Youth 13-15
Eagle - Tues July 22th – Wed July 30th ($720)
Eagle invites us to view the world from a larger perspective. With a focus on vision, values, self-understanding, and that larger perspective, Eagle camp takes its participants on a nine day journey that explores their inner landscape, and how their thoughts, dreams, relationships, and visions shapes their lives. Together, we will play games and explore the beautiful areas around camp as we create strong, meaningful relationships with ourselves, each other, and the natural world.

Male Youth Only 15-19
Grizzly Rites of Passage - Thurs Aug 7 – Sat Aug 16th ($850)
This all-male experience is a chance for young men to further develop their personal skills and leadership qualities. Participants will journey through the landscape of the Ghost River wilderness with backpacks, outdoor skills and the teachings of Aboriginal culture. The journey is also within them as they carve a new path for themselves that will forever impact their lives. The "Rite of Passage" from boyhood to manhood is honoured as participants explore what it means to a man and gain useful life lessons in the Grizzly summer program.

Female Youth Only 13-17
New Moon Rites of Passage - Mon Aug 4 – Wed Aug 13 ($790)
The New Moon program is a 10 day camp designed specifically to empower girls through their transition into Womanhood. With the guidance of our Elders and staff, participants will engage in a journey of self-reflection and understanding. Through the thoughtful use of stories, games, teachings, and traditional ceremonies, participants will emerge from New Moon with a sense of power all their own. This power, drawn from their own experiences in the ghost River wilderness, provides guidance for years to come. New Moon participants are invited to attend our free Urban New Moon program from October to march for continued support in their life journey.

Adventurous Spirits over 18
Mountain Spirit Journey - Mon Sept 1st – Wed Sept 10th ($1095)
Mountain Spirit is a transformational journey that explores our relationship with ourselves, each other, and the Earth. People of all backgrounds and walks of life are invites to participate in this journey as we learn practises for deep nature connection and participate in traditional teachings and ceremonies. Mountain Spirit is a rite of passage designed to give participants practices that they can carry forward in their lives to affect continued growth and connection. Join us for this opportunity to connect to the rhythm of the Earth, to the sound of your own heartbeat, and to a sense of belonging with all of creation.

Project Outcome

Providing an amazing camp experience for as many youth as we can serve.

This Project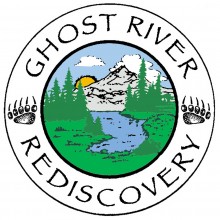 Project Facts

Lives Affected100
CountryCanada

Map and Location

Contact Info

Executive Director

Operations Manager

Camp Coordinator