The show is at 1pm on Friday
Sedgewick Central High School
---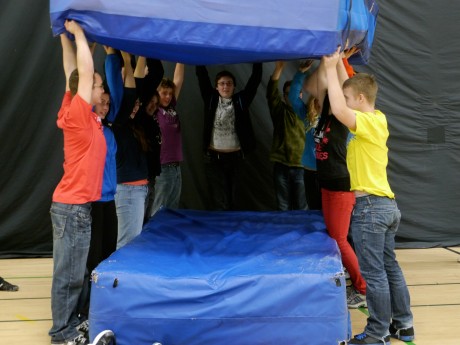 Posted by David on Nov 21, 2012
Come out and see what the school has created. It's going to be great.
All of the classes are working with great enthusiasm to create a wonderful show. They themes are all based on global issues. Each class is working with a different theatre style, so the show will be very visual.
Show time is 1pm. The show will be videoed with multiple cameras by VIVIA digital films. The DVDs will be available later for $20 each. There will be DVD order forms at the show.
---
Comments
No Comments
---
Blog Archive
2017

2016

2015

2014

2013

2012

2011
Filter
Useful Links
How to use the Blog
2

School Based Projects

12

Blogs

Staff Contact Info

Grade 4 Teacher

Brenda Fleck

Teacher

Chris Tucker

Grade 6 Teacher

Christie Tucker

class-dedey Edey

Grade 6 Teacher

Dan Gillis

Daniel Edey

Grade 5 Teacher

Elizabeth Laverty

Teacher

Faye Livingston

Heather Chevraux

Grade 9 Teacher

Ian MacEchern

Grade 3 Teacher

Janet Popowich

Grade 1 Teacher

Mel Morter

Grade 2 Teacher

Michelle Edey

Grade 11 Teacher

Stephen Hoyland

Principal

Tony Rice
---