Education
Prince of Wales School
---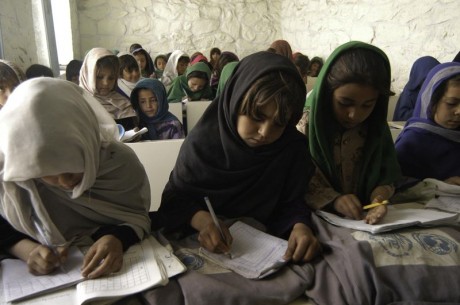 Posted by Marah on Jun 24, 2013
Education in Afghanistan
In Afghanistan, Lots of girls and woman do not know how to read or write, which is called being illiterate.
They do not know how to read and write because when they were supposed to go to school, the Taliban was their government and there was the rule about girls not being able to go to school.
Now because the Taliban are not Afghanistan's government anymore but they are still a threat, most girls and even woman have gone back to school.
Boys have always been able to go to school, but not until now, have girls been able to too!
Words are everywhere in your everyday life, and just think about it for a second. Not being able to know something until someone actually tells you, and not being able to know the words that are around you.
That's how it would be if you were illiterate.
If you don't want this happening to kids just like you, donate money by clicking on Support this Project!
---
Comments
No Comments
---
Blog Archive
2017

2016

2015

2014

2013

2012

2011
Filter
Useful Links
How to use the Blog
14

School Based Projects

2

Gallery of Student Work

4

Blogs

Staff Contact Info

Teacher

Jennifer Shaw

Pat Dennill

Rayna Bergerman
---