The Power of Meeting Together
Hands at Work in Africa
---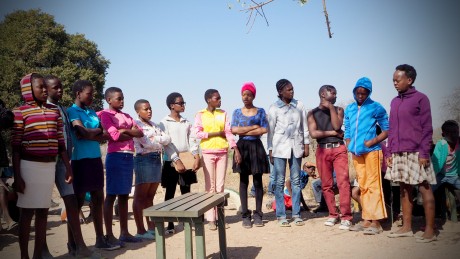 Posted by kids Go Global on Dec 31, 2015
Support for a community in need comes in many ways. Hands at Work caregivers believe that to transform a community, the caregivers need to support one another...
WELVERDIEND COMMUNITY, SOUTH AFRICA
150 children like Siyabonga* have daily experienced the love of Christ through a group of 15 dedicated volunteer Care Workers in the community of Welverdiend since 2009. These Care Workers not only understand the necessity of access to lifesaving services such as basic heath care, education and food security; they see the deep need for each child to know their Heavenly Father.
The Care Workers understand the brokenness and need in their community: unemployment, alcoholism, crime and sexual abuse. Many in the community of Welverdiend are deeply influenced by cultural traditions and traditional healers, which creates high levels of suspicion and mistrust among the families of the vulnerable. Under the strong leadership of Thembe, the Primary Caregivers for the most vulnerable children experienced Maranatha Workshops, which have produced life changing and community changing results.
Since these Maranatha Workshops, Primary Caregivers are now meeting monthly in their Relationship Groups, but they desire to connect more often. The local office sees these groups as such a success that they have invited them to visit other communities in the area to inspire them and testify to the support and transformation that can come by meeting together.
---
Comments
No Comments
---
Blog Archive
2017

2016

2015

2014

2013

2012

2011
Filter
Useful Links
How to use the Blog
School Based Projects

No projects found

1

Blogs

Contact Info

Communications

Ashley is a Canadian volunteer in the Hands at Work office in South Africa. Feel free to contact her for more information.
---