Child Migrant or Refugee?
Change for Children
---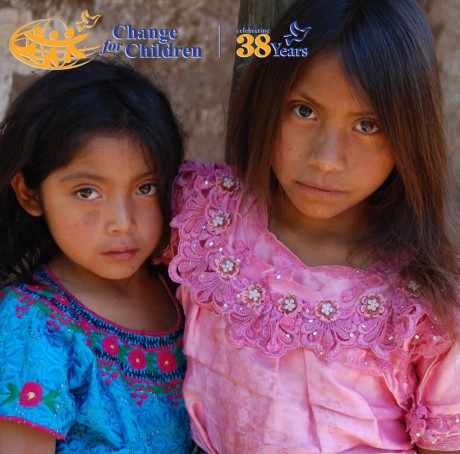 Posted by Alison on Nov 09, 2014
The migration of unaccompanied children from Guatemala, Honduras and El Salvador is on the rise. The number of undocumented children—mostly teens, but some as young as five—apprehended crossing the Mexico-US border has more than doubled in the past two years.
Gang violence, caused mainly by drug trafficking, has forced families to choose between sending their sons and daughters on a dangerous journey to attempt to illegally enter the United States, or to keep them at home where simply stepping out of the house leaves them threatened by the activities of criminal gangs.
Given that many of the 60,000+ minors who have arrived at the US border so far this year (a dramatic increase from 4,059 in 2011), are being driven out of their countries to escape horrific conditions including rape, gang recruitment, and murder, the current immigration crisis could actually be considered a refugee crisis. Change for Children joins the United Nations High Commission for Refugees in calling for increased rights-protection for these Children on the Run.
"My grandmother wanted me to leave.
She told me: "If you don't join, the gang
will shoot you. If you do join, the rival gang
will shoot you—or the cops will shoot you.
But if you leave, no one will shoot you."
Kevin, Honduras, Age 17
---
Comments
No Comments
---
Blog Archive
2017

2016

2015

2014

2013

2012

2011
Filter
Useful Links
How to use the Blog
15

School Based Projects

6

Blogs

Contact Info

Staff Contact Info

Bonnie Caldwell

Brenda McLean

Brian Christie

Carrie Stoesz

Cathy Defoe

Coreen Blenkhorne

Daina McCowen

Dorie Legat

Elaine Hubele

Erin Elder

Heather Lister

Heather Mosley

Janet Mossfeldt

Jenn Surkan

Jennifer Chow

Jess McEachern

Judy McBrien

Kari Sirup

maria Szeretva

Melissa Lim

Monica Demuth

Nancy Baines

Natasha Adharsingh

Odetta Neitz

Rhonda Choate

Sean Lindsay

Sharon Thiessen

Susan Dreyer

Teacher

Timothy Ulph

p: 403-777-6160

f: 403-777-6162

Warren Johnson
---