CAUSE Kids -Investing in Education
CAUSE Canada
---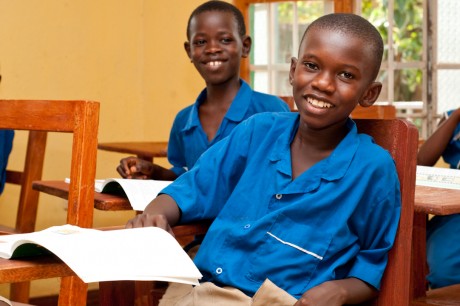 Posted by Kids Go Global on Dec 29, 2015
Education is the key to breaking the cycle of poverty!
Universal education is a basic right, and a key strategy in poverty eradication. Every child has the right to education, housing, health, and freedom from fear. Every child deserves a life of opportunity.
Without some form of intervention to break the poverty cycle, a child born in one of the poorest regions of the world is unlikely to have access to formal education, will continue to be economically disadvantaged and will not live beyond their forties.
Investing in elementary education has the potential to change the world. Children who are educated to a high school level:
earn 10-20% higher wages for every extra year if education
educated girls are better able to protect themselves against sexual exploitation and HIV/AIDS
countries with higher levels of girls' education have higher GDPs, less corruption and stronger democracies
Join with CAUSE Canada in challenging global poverty… one child at a time.
---
Comments
No Comments
---
Blog Archive
2017

2016

2015

2014

2013

2012

2011
Filter
Useful Links
How to use the Blog
School Based Projects

No projects found

2

Blogs

Contact Info
---