One Child's Village
Donate!
Lives Affected
0
Amount Raised
760
---
In 2005, One Child's Village was started in Alberta by Todd Lorentz and Cristelle Audet, and began its first project in Kenya (Eastern Africa). Within just a few years we have helped hundreds of orphaned children with support from schools and classrooms throughout Alberta.
The young people of Alberta have been some of the most effective supporters in helping the young children of Kenya to receive great benefits and growth.
Videos
NGO Help Files
How to manage NGO Projects

Help files on managing NGO resources on Kids Go Global can be found here.

Can't find what you're looking for? Please contact us by phone at (403) 288-9393 and we'll be happy to help.
Our NGO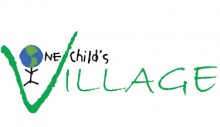 7

Projects

Map and Locations

4

Blogs

Contact Info

co-managing director

co-managing director