Light Up The World
Donate!
Lives Affected
0
Amount Raised
0
---
Light Up The World (LUTW) works around the globe in places where people do not have electricity. LUTW helps people set up solar panels and batteries to collect energy from the sun. This energy is used for lights, cooking, radios, cell phones and other technology. Solar power is good for the environment, it is affordable, and it is safe for people to use.
Videos
NGO Help Files
How to manage NGO Projects

Help files on managing NGO resources on Kids Go Global can be found here.

Can't find what you're looking for? Please contact us by phone at (403) 288-9393 and we'll be happy to help.
Our NGO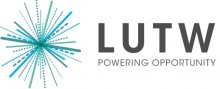 4

Projects

Map and Locations

1

Blogs