Hands at Work in Africa
Donate!
Lives Affected
0
Amount Raised
0
---
We are a non-profit organisation working in vulnerable communities across sub-Saharan Africa where HIV/AIDS, poverty and numbers of orphans are highest and support structures are very low. We help local volunteers in those communities to effectively care for the orphaned and vulnerable. We work in DR Congo, Malawi, Mozambique, Nigeria, South Africa, Swaziland, Zambia, and Zimbabwe. We have International Offices in Australia, Canada, Germany, South Africa, UK and US.
Hands at Work in Africa is a Christian organisation. Our materials, links and videos will have religious content.
Videos
NGO Help Files
How to manage NGO Projects

Help files on managing NGO resources on Kids Go Global can be found here.

Can't find what you're looking for? Please contact us by phone at (403) 288-9393 and we'll be happy to help.
Our NGO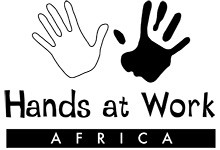 1

Projects

Map and Locations

1

Blogs

Contact Info

Communications

Ashley is a Canadian volunteer in the Hands at Work office in South Africa. Feel free to contact her for more information.