Ghost River Rediscovery
Donate!
Lives Affected
0
Amount Raised
0
---
Ghost River Rediscovery Society is a non-profit organization that offers outdoor and cultural education programs based on Aboriginal traditions and values. We are recognized for our capacity to run quality programs that promote the rediscovery of tradition and the development of healthy, sustainable lifestyles among children and youth.
Videos
NGO Help Files
How to manage NGO Projects

Help files on managing NGO resources on Kids Go Global can be found here.

Can't find what you're looking for? Please contact us by phone at (403) 288-9393 and we'll be happy to help.
Our NGO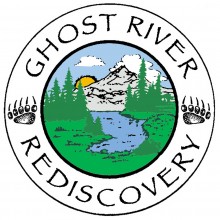 2

Projects

Map and Locations

Contact Info

Executive Director

Operations Manager

Camp Coordinator