CAWST
Donate!
Lives Affected
0
Amount Raised
0
---
Since CAWST was created in 2001, the organizations we work with have helped 11.4 million people get access to better water and sanitation.
CAWST's Youth Wavemakers Program was created in 2008 because Alberta youth wanted to learn more from CAWST about global water and sanitation issues.
Videos
NGO Help Files
How to manage NGO Projects

Help files on managing NGO resources on Kids Go Global can be found here.

Can't find what you're looking for? Please contact us by phone at (403) 288-9393 and we'll be happy to help.
Our NGO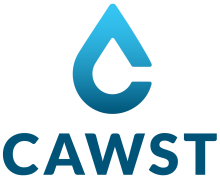 1

Projects

Map and Locations

1

Blogs

Contact Info

Youth Wavemakers Program

Program Manager