CAUSE Canada
Donate!
Lives Affected
0
Amount Raised
0
---
CAUSE Canada believes that helping communities develop takes vision. They work hard to form respectful partnerships with the world's most needy in efforts to improve health care, water and sanitation, education, reforestation and projects to help women.The goal is that the communities can then thrive through their own strengthened support network.
Videos
NGO Help Files
How to manage NGO Projects

Help files on managing NGO resources on Kids Go Global can be found here.

Can't find what you're looking for? Please contact us by phone at (403) 288-9393 and we'll be happy to help.
Our NGO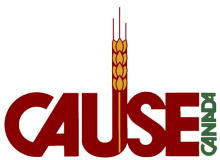 Projects

No projects found

Map and Locations

2

Blogs

Contact Info