Calgary Wildlife Rehabilitation Society
Donate!
Lives Affected
0
Amount Raised
0
---
The Calgary Wildlife Rehabilitation Society (CWRS) is a registered not-for-profit organization that was established in 1993 to provide professional care and facilities for wildlife rehabilitation. CWRS rescues and rehabilitates injured and orphaned wild animals in the City of Calgary and surrounding areas. We are the ONLY veterinarian-based wildlife hospital within the city. The professional staff and volunteers are dedicated to providing medical and rehabilitative care for all injured and orphaned wildlife with the goal of returning them to their natural habitat. CWRS also provides valuable outreach and educational services to the community in addition to engaging their volunteers in motivational work and skill building experiences. For more information, visit www.calgarywildlife.org.
Videos
NGO Help Files
How to manage NGO Projects

Help files on managing NGO resources on Kids Go Global can be found here.

Can't find what you're looking for? Please contact us by phone at (403) 288-9393 and we'll be happy to help.
Our NGO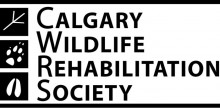 2

Projects

Map and Locations

Contact Info