Alberta Wilderness Association
Donate!
Lives Affected
0
Amount Raised
0
---
The mission of AWA is to defend Wild Alberta through awareness and action.
Awareness means that we act as a voice for Alberta's wilderness areas and for the species that live there. We teach people about what is happening in Alberta's wild places. We lead hikes into these areas and we show people so they can see with their own eyes what beautiful places they are and what could be lost if we are not careful.
Action means that we pay attention to what is happening in the wilderness. If we see activity that could damage an area or harm the plants and and animals that live there, we alert the government and try to get that activity changed. We work with the people who live and work in the wilderness so those areas will stay natural for everyone to enjoy.
Videos
NGO Help Files
How to manage NGO Projects

Help files on managing NGO resources on Kids Go Global can be found here.

Can't find what you're looking for? Please contact us by phone at (403) 288-9393 and we'll be happy to help.
Our NGO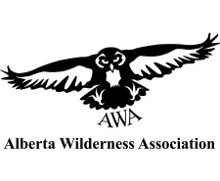 1

Projects

Map and Locations

1

Blogs

Contact Info

Executive Director

Conservation Specialist

Conservation Specialist

Conservation Specialist