Ainembabazi Children's Project
Donate!
Lives Affected
0
Amount Raised
0
---
Ainembabazi works to build self-reliant communities that promote and advance the well-being and rights of orphans and vulnerable children.
The organization achieves this goal through economic development activities such as community gardens, business development and micro-lending, tailoring and crafts cooperatives; health education initiatives to support water, sanitation and nutrition; and, programming to foster improved access and quality of education through libraries, teacher training, scholarships and infrastructure.
In Canada, the organization supports teachers in bringing a critical perspective of development to their classroom through an art based twinning project.
Videos
NGO Help Files
How to manage NGO Projects

Help files on managing NGO resources on Kids Go Global can be found here.

Can't find what you're looking for? Please contact us by phone at (403) 288-9393 and we'll be happy to help.
Our NGO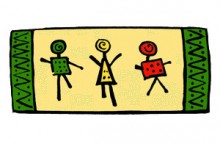 2

Projects

Map and Locations

2

Blogs

Contact Info

President

Renee is the founding president of Ainembabazi Children's Project. Having worked in development since 1998, Renee has learned a lot from the people in Uganda on how development is about friendship and respect.

Vice President

Shannon first visited Uganda following her first University degree and launched off the organization's micro-lending program. Her strong business sense has brought a great deal to the organization and has resulted in many women starting up businesses that have improved the lives of their families in Uganda.