Care Workers Responding in Love
Hands at Work in Africa
---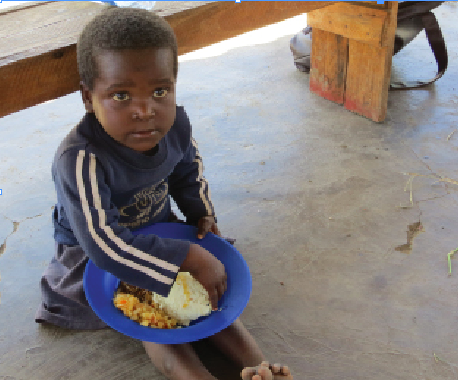 Posted by Hands at Work on Oct 25, 2013
Abandoned by his father, four-year-old Tawanda was left to stay in a small shack in Sakubva with his mother, Shorai, and his two brothers. In February 2013, Tawanda's father returned to the household and, in a terrifying act, set fire to it.
What little food, clothing and blankets the family owned were completely destroyed. The family was left with nothing, save the clothes they were wearing. A neighbour in their community allowed the desperate family to stay in her small, oneroomed home until they found another place to stay. There was already a family living here, but it was all Tawanda, his mother and brothers had. They currently all sleep on the same bed. Tawanda and his family face huge challenges.
They cannot afford food, clothes or school fees. In order for them to just survive, Shorai has to cut down and sell firewood – back-breaking work for just a few dollars.
Tawanda and his brothers were found by the Care Workers from Sakubva Christian Caring Trust in 2012. The Care Workers heard their story and wanted to respond in love. They brought the children to the Care Point in the hope that they could bring some life and light into their lives. The children are now attending the Sakubva Care Point each day for a nutritious meal and to connect with the Care Workers and play with other children. The Care Point in Sakubva is a hub of activity at the moment: a Care Centre is under construction, enabling the Care Workers to provide holistic care to their vulnerable children. It is a noisy, welcoming and a nurturing environment for children like Tawanda to attend.
Angeline, one of Sakubva's Care Workers has been running education classes for Tawanda, his older brother and other children who do not currently attend school. She does this in preparation for the children to eventually attend formal school. At present, Tawanda is learning how to count to 20 and to write his name. Christine, another Care Worker visits Tawanda and his family twice each week. She assists them with any work that needs to be done in their house but also listens and prays with them. Christine has brought hope to the whole family by her very presence.
When Sakubva Community Based Organisation recently received a donation of clothes and blankets, Tawanda and his brothers received clothing and a blanket each. It has been a huge blessing to the family. After receiving these items, Shorai told the Care Workers that she has seen God working so clearly in her life –in His provision for her and her children, and through the love and care of the Sakubva Care Workers.
Click to read this blog post on Hands at Work's website
---
Blog Archive
2017

2016

2015

2014

2013

2012

2011
Filter
Useful Links
How to use the Blog
Our NGO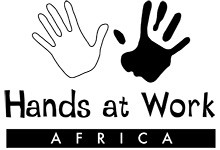 1

Projects

Map and Locations

1

Blogs

Contact Info

Communications

Ashley is a Canadian volunteer in the Hands at Work office in South Africa. Feel free to contact her for more information.
---