Jackson's Story
Elimu
---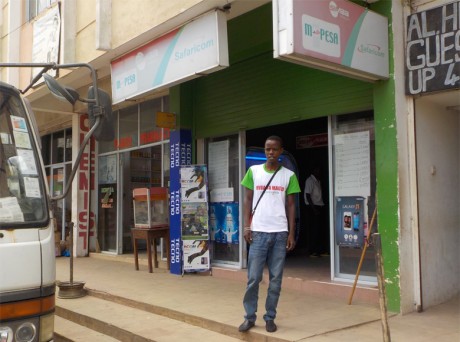 Posted by Nina on Aug 26, 2015
Jackson is 21 years old. He graduated high school in 2013. He quickly learned the value of his "Kenya Secondary School Education" certificate. Without one, he couldn't even apply for cashiers jobs at the local supermarket.
In Kenya, high school graduates wait about three months for their results. That meant waiting until February for Jackson. During that time, he worked informally at the local "mitumba" market (that's used clothing from western nations that gets distributed by brokers to market sellers around Africa). Once he had his official certificate in hand, Jackson started looking for a better job. In November 2014, he successfully sat for an interview with a large telecom company. The interview was in Nairobi and Elimu assisted him with the fare to get there and back.
Today, he spends his mornings cycling around the Malindi area distributing cell phone credit for resale to a variety of small and medium-size businesses. Elimu also assisted with a good quality refurbished mountain bike (for $120). His transportation is key to getting ahead in his new job.
He's on commission so he works hard each day to reach as many shops as possible and gets out early in order to be the first at their door. His monthly earnings just allow him to pay his rent and look after his basic living expenses. He tightens his belt in order to put aside some cash to pay for a driving course and German lessons. He knows the more skills he can gain the better his chances of getting a better job in future or even starting his own business. He hopes to open a shop like those he serves at the moment offering cell phones, accessories and phone credit.
Jackson's hopes for a secondary school education fell through when his single Mum became seriously ill and passed away in 2011, his Form 2 year (that's the equivalent of Grade 10). Someone in his community tried to keep him at school after that but could only manage a few months. His younger sister was taken in by relatives, but Jackson was left on his own. He continued to live at the home his Mum had rented for them, cooking and cleaning for himself. Another relative helped pay the rent, but couldn't also cover school fees. It looked like he's have to drop out.
Around that time, he met Nina, Elimu Founder, and told her his story. Elimu covered his school fees arrears, paid is ongoing fees and kept him in school. Jackson is a great example to the other students in our programs. We are proud of him and we're so thankful for the support we received that allowed us to make the difference in his life.
---
Blog Archive
2017

2016

2015

2014

2013

2012

2011
Filter
Useful Links
How to use the Blog
Our NGO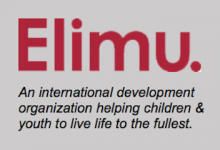 4

Projects

Map and Locations

1

Blogs

Contact Info

Chairperson

George Brown

Secretary

Treasurer

Maureen Monaghan

Founder and President

Strategic Communications Advisor

Suzanne Stoltz

Education Advisor

Tom Craven

Special Advisor

Jane Bennett
---