Research Update-Biosand Filter
CAWST
---
Posted by Laura on Dec 01, 2015
The biosand filter technology is still evolving. Since it was conceived in the early 1990's at the University of Calgary changes have been made to this filter that can remove up to 99% of the pathogens in water.
Over the past several decades, the biosand filter (BSF) has proven itself to be a living technology in many ways. First and foremost, the BSF is truly alive: the biolayer that develops in the filter's top layer of sand is a diverse community of microbes that is critical to the performance of the BSF. Without this living layer, the filter sand will remove 30-70% of pathogens through mechanical trapping and adsorption, while the ideal biolayer will remove up to 99% of pathogens.
Secondly, since David Manz developed the BSF in the early 1990s at the University of Calgary, the design of the filter has not been set in… well, concrete, you might say. The concrete BSF has undergone a series of modifications, with the most current model being version 10, which incorporates the following key changes:
Equal reservoir and pore volume: In previous versions, the reservoir volume was greater than the sand pore volume. Equal volumes ensures that all of the water dosed into the filter remains in the filter for at least one residence time.
Increased sand depth: Increased sand depth aids in virus removal and inactivation.
Decreased hydraulic head: The height of the water above the standing water is a major determinant of the filtration rate. The version 10 BSF reduced the maximum hydraulic head to 17 cm, making it easier to achieve the target flow rate of 0.4 litres per minute (measured when the filter is first installed and filled to the brim with water).
In addition to the concrete BSF, there are a number of other types of BSFs that are being investigated and implemented, from the plastic Hydraid BioSand Filter to smaller plastic BSFs to school-sized intermittent slow sand filters; from PVC BSFs to the Kanchan Arsenic Filter, which is a BSF modified for removal of arsenic using, to put it simply, rusty nails.
The living nature of the BSF technology and the evolution of its design have been the focus of an active research community that works closely with producers and implementers to better understand how the BSF works and how its design and use might be modified to improve performance.
---
Blog Archive
2017

2016

2015

2014

2013

2012

2011
Filter
Useful Links
How to use the Blog
Our NGO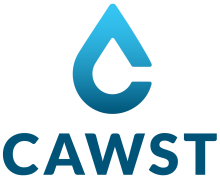 1

Projects

Map and Locations

1

Blogs

Contact Info

Youth Wavemakers Program

Program Manager
---