Site Tour - NGO
Watch our two-minute NGO introduction to Kids Go Global:
Explore. Act. Inspire.
Kids Go Global is a web platform linking K-12 schools, NGOs and the arts. It is a program managed by Trickster Theatre with assistance from the Rozsa Foundation. There is no cost to either schools or NGOs.
Build a new generation of citizens that care about global issues and give them tools to act on those issues they care about today!
Kids Go Global provides NGOs with a way to get their educational materials in front of schools and get their projects in front of students. Students can access educational materials such as videos, NGO website content, school visits and presentations. They are able to filter projects based on subjects they are interested in and each project gets its own home page with a donation tracker, unique blog posts, map, and link to the project website. Each NGO also gets its own home page on Kids Go Global, listing all of their projects and project locations, blog information, contact information, and an overview of the NGO. As students explore the issues, learn more, and are connected directly with communities where global NGO support is provided, they take action by writing blogs, creating theatre, art and digital media that will then be linked back to the project and issues that inspired them. Students will also act by creating parallel projects in their schools to directly support partner NGO projects with promotional and funding campaigns.
What we ask of the NGO
• You must be a Canadian Registered Charity
• Allow Kids Go Global to link to your educational materials
• Provide information on "projects" that schools can support
• Support Schools in Canada by linking to schools in locations where you have projects in development (if the school here is supporting your project).
• Willingness to participate in some of the KGG campaigns
• Willingness where resources are available to visit schools to talk about global issues
Getting Started
• Contact our staff to discuss your fit with Kids Go Global: (403) 288-9393
• Join Kids Go Global as an NGO Partner
• Receive assistance setting up your profile page, blog and project pages
• Receive ongoing support to maintain your presence on Kids Go Global for two years or until your staff is comfortable keeping profile, project and blog pages on the site up-to-date
---
See who else is a Kids Go Global NGO partner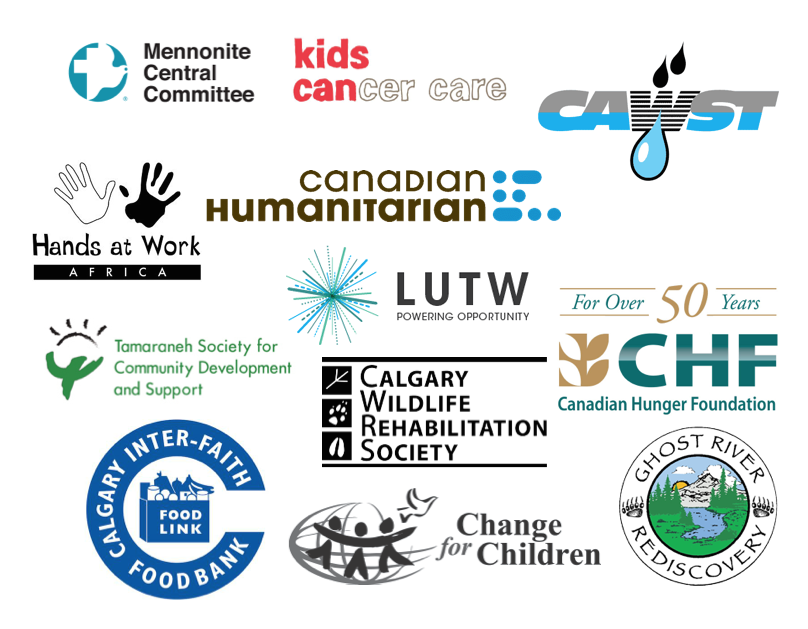 Project Showcase
NGO Projects
---

Text Books for Orphans

In poorer countries, textbooks are harder to get due to cost and lack of availability. So, for most poor children, textbooks are usually shared or even missing from classrooms. This lowers the quality...

One Child's Village

---

Better Nutrition, Better Learning

This exciting project in Alto Beni, Bolivia works with indigenous women's federations to harvest and process local, nutritious food products for the school lunch program to improve the nutrition and...

Change for Children

---

Sponsor a Biosand Filter Student

CAWST is pleased to announce a new initiative with a goal of teaching locals how to build their own biosand filters, bringing clean water and better health to communities world wide.

CAWST

---

School Construction in Nicaragua

Although there is a primary school in the community, the nearest high school is 3.5 hours upstream in San Andres (which was completed with the assistance of Change for Children in 2010). The majority ...

Change for Children

---

Save a Child's Life

It costs $10,000 to save the life of a critically ill child under the SACH banner.

Save A Child's Heart