Five NGO's Who Are Working With Youth To Change the World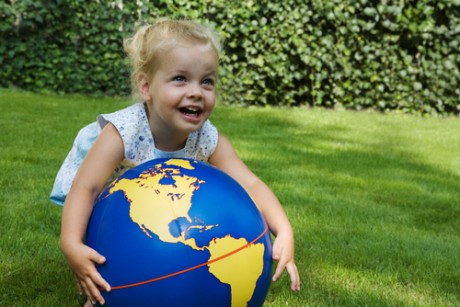 Oct 24, 2017 | DEVELOP
Take a look at these NGO's who are inspiring youth to make big impact in their communities
NGO stands for Non-Government Organization. This means that it is a group that is not part of the government, but that does some of the things that governments do.
Like - help with health care, education, human rights and provide clean drinking water.
NGOs can be huge - like the Red Cross, or small like - One Child's Village. Either way they play a role in making the world a better place to live. 
Take a look at these five very different NGO's who have partnered with KidsGoGlobal to connect with young people who are making change in their community.
Light Up The World (LUTW) works around the globe in places where people do not have electricity. LUTW helps people set up solar panels and batteries to collect energy from the sun. This energy is used for lights, cooking, radios, cell phones and other technology. Solar power is good for the environment, it is affordable, and it is safe for people to use.
Ghost River Rediscovery Society is a non-profit organization that offers outdoor and cultural education programs based on Aboriginal traditions and values. We are recognized for our capacity to run quality programs that promote the rediscovery of tradition and the development of healthy, sustainable lifestyles among children and youth.
Trout Unlimited's mission is "to conserve, protect and restore Canada's freshwater ecosystems and their coldwater resources for current and future generations". Their three main education programs include the Stream Rehabilitation Training Program, the Water Edu-Kit program and the Yellow Fish Road program. For over 26 years, Trout Unlimited Canada's Yellow Fish Road (YFR) program has been educating youth with one simple message: "Only Rain Down the Drain"; that storm drains are the doorways to our waterways. This award-winning environmental education program (winner of the 2015 'Water Challenge" Emerald Award) focuses on educating youth in schools and community groups and links learning to action, as participants taking part in a storm drain painting project become water stewards.
The John Humphrey Centre for Peace and Human Rights focuses on programming that fosters a sense of dignity, responsibility and justice. We have undertaken projects in partnership with organizations throughout Edmonton and Alberta that have worked to build communities where everyone belongs and lives in dignity.
One of our key areas of work has been to bring youth to new levels of engagement and awareness about their role in the world. We are known for projects such as the Ignite Change Now! Global Youth Assembly, our educational resources and our youth leadership programs.
Canadian Humanitarian Education is our focus. Whether it is the provision of tuition, books and uniforms to orphaned children, assisting a young adult to learn a new trade, or helping a group of women acquire land and the skills to grow food for their families, education is the key. We believe that the best answer is local solutions for local struggles, we partner with local individuals and organizations in Ethiopia to achieve this. Adopting a community based approach we provide tools to enable them to get themselves out of poverty.
Our mission: "Break the cycle of poverty by providing orphans and vulnerable children and their families with access to health care, education, vocational training, and the basic necessities of life such as nutrition and shelter."
Our website Kids Go Global features many more NGO's to explore and ways to be involved. Take a look around and get in touch to find out more!
---
Comments
No Comments
---
Blog Archive
2017

2016

2015

2014

2013

2012

2011
Useful Links
Explore More Blogs
9

Categories

12

Issue

10

Region

4

Grade