Oil Crisis Today . . Water Crisis Tomorrow?
---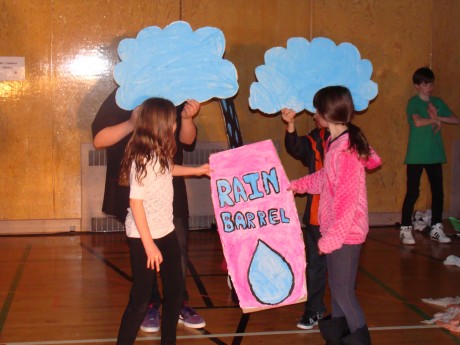 Posted by Sharon on Jan 18, 2013
Is Water the Next Crisis? What can we as global citizens do to help?
Ml said why don't we use low flush toilets? Why don't we use salt water instead?
MS said children should be going to school and not collecting water.
FF said every drop counts. People are dying in other countries because they don't have enough clean water.
NK said why can't we THINK about other people. Why isn't a drop of water important? Well, it is - THINK!
JL said one million starts with one. Everyone needs to do their part.
DC said why let people suffer when we can donate 5 dollars to help.
CB said turn off the water when brushing your teeth and don't have long showers.
BF said we can help the world by raising money to help those that don't have clean water.
SD said I wonder if there is going to be a WWIII caused by fighting over water?
---
Comments
No Comments
---
Blog Archive
Filter
Useful Links
How to use the Blog
This Project
Project Facts

Map and Location

15

Related Student Work