Super typhoon Haiyan wrecks the Philippines!
---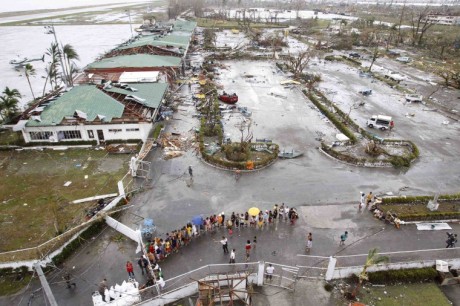 Posted by Jameson on Nov 24, 2013
As you may know, a crazy typhoon has obliterated the Philippines, but YOU CAN HELP!
The typhoon that just recently ruined the Philippines has caused havoc to many citizens in the area. On November 22 2013, CNN estimated the current death toll at a whooping 5,235 and that number is still expected to rise. That statistic is quite alarming but YOU can help! 10 Canadian dollars is equivalent to roughly 417 Filipino pesos! That can buy 20 liters of fresh water that people need desperately. All you need to do, to help is make a donation to the following organizations: Philippine Red Cross, GlobalGiving, UNICEF and many more! Remember YOU can make the difference, YOU can make the change!
---
Comments
No Comments
---
Blog Archive
Filter
Useful Links
How to use the Blog
This Project
Project Facts

Lives Affected
CountryPhilippines

Map and Location

15

Related Student Work