The Black and White Thief - Nakoda Elementary School
These grade 4 students from Nakoda Elementary school learn the consequences of their reliance on technology in this short Trickster Theatre perfromance from the show FInding the Balance.
---
IssueFirst Nations
School
RegionNorth America
Grade4-6
---
Explore: First Nations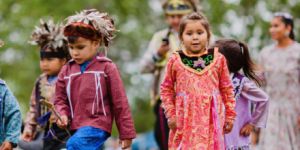 First Nations
The first inhabitants of Canada. First Nations people have lived...
Find More Videos